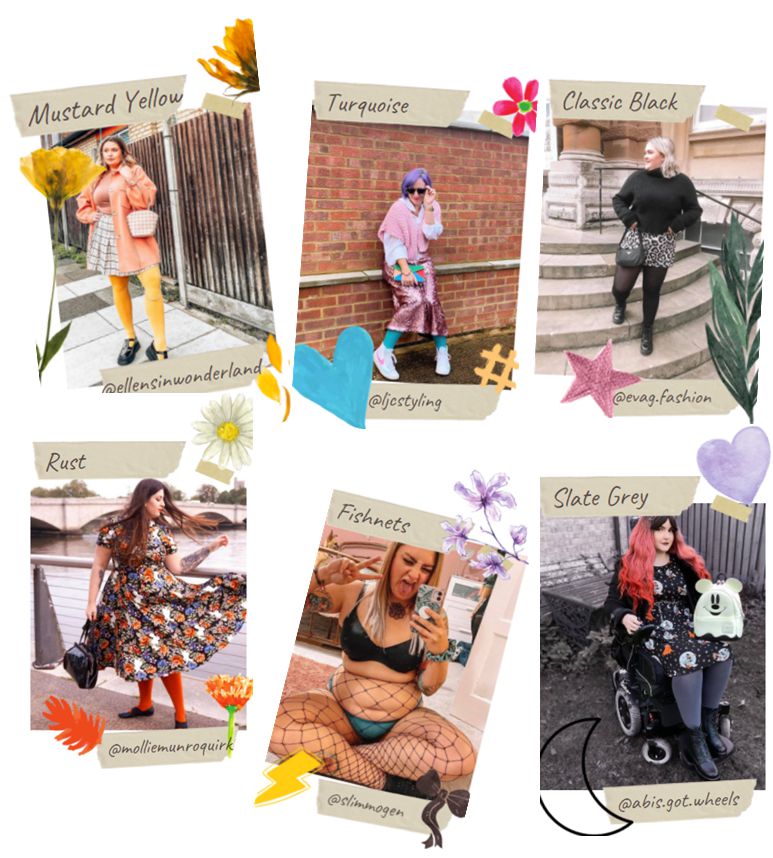 If there's anything we love, it's seeing how your Better tights are styled for a bit of #ootd inspo!
From fishnets and classic black opaques to our bright and beautiful colours (and everything in between!), if there's one way to really amp up your outfit, it's with a pair of tights! At Better, we believe that every guy and gal should be given the chance to express their own personal style which is why we have so many different fab pairs to choose from. We've said it once and we'll say it again, there's a pair for every body.
We know that styling coloured numbers can be a tricky one, but when done properly, there are endless possibilities. Our coloured tights are the BEST way to brighten up a grey day (hello, winter). Whether you want to go all out and style our mustard or rust tights with bold patterns to really make a statement, or you simply want to bring a pop of colour to your favourite outfit, add stepping out of your comfort zone and into a pair of our coloured opaques onto your to-do list, pronto! Of course, you must pop a pair of our classic black tights into your basket too, they are an essential, after all!
For more style inspo and exciting product launches, don't forget to follow us on Instagram! And if you do grab a pair of Better tights, don't forget to show us how you've styled yours!