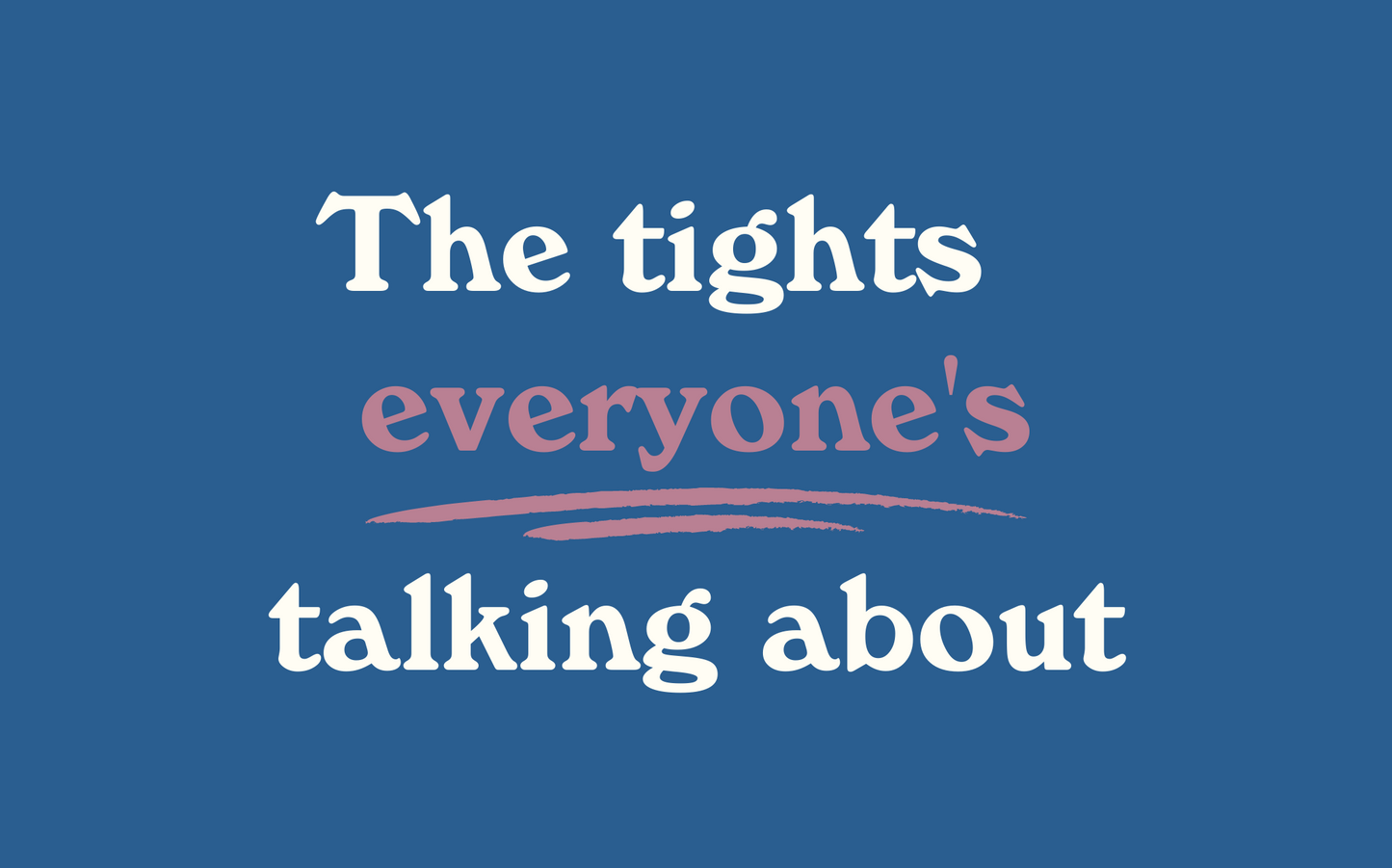 We were on the telly!
You might have seen already but we were recently featured on ITV's This Morning, plus ITV's Lorraine, where viewers were shown how to style some of our coloured opaques! We know it can be difficult to know how to style up coloured tights, but ITV have proved it isn't so scary after all!
So, here's how you can style our featured colours!
Burgundy Opaque Tights - 80 Denier
This rich burgundy colour is simply perfect for this time of year, and here we've shown how keeping it muted with black and gold can really make this gorgeous shade stand out! Perfect for effortless style during the festive season, the floaty shirt dress is toughened up by of-the-moment chunky boots and a statement gold chain.
Turquoise Opaque Tights - 80 Denier
Our vibrant turquoise opaques are perfect for anyone looking to make a statement with their colours! A touch of leopard print elevates your style that little bit further, and black accessories pull it back for a well-rounded finish. A chunky black cardigan is an absolute must this season, and the contrast with our coloured 80 deniers is such a vibe! We also love the idea of showcasing turquoise toes in a black mule! The perfect mix of party-ready and casual cool.
Feeling inspired by our moodboards? Don't forget to follow us on Instagram for more style inspo!
Want exclusive access to deals, new products and ALL things tights? Subscribe to our newsletter below!
*Picture 1: Tights – Better Tights, Dress and accessories - ZARA
* Picture 2: Tights – Better Tights, Dress and accessories – Topshop
Dress & Accessories: ZARA
Tights: Better 80 denier Burgundy