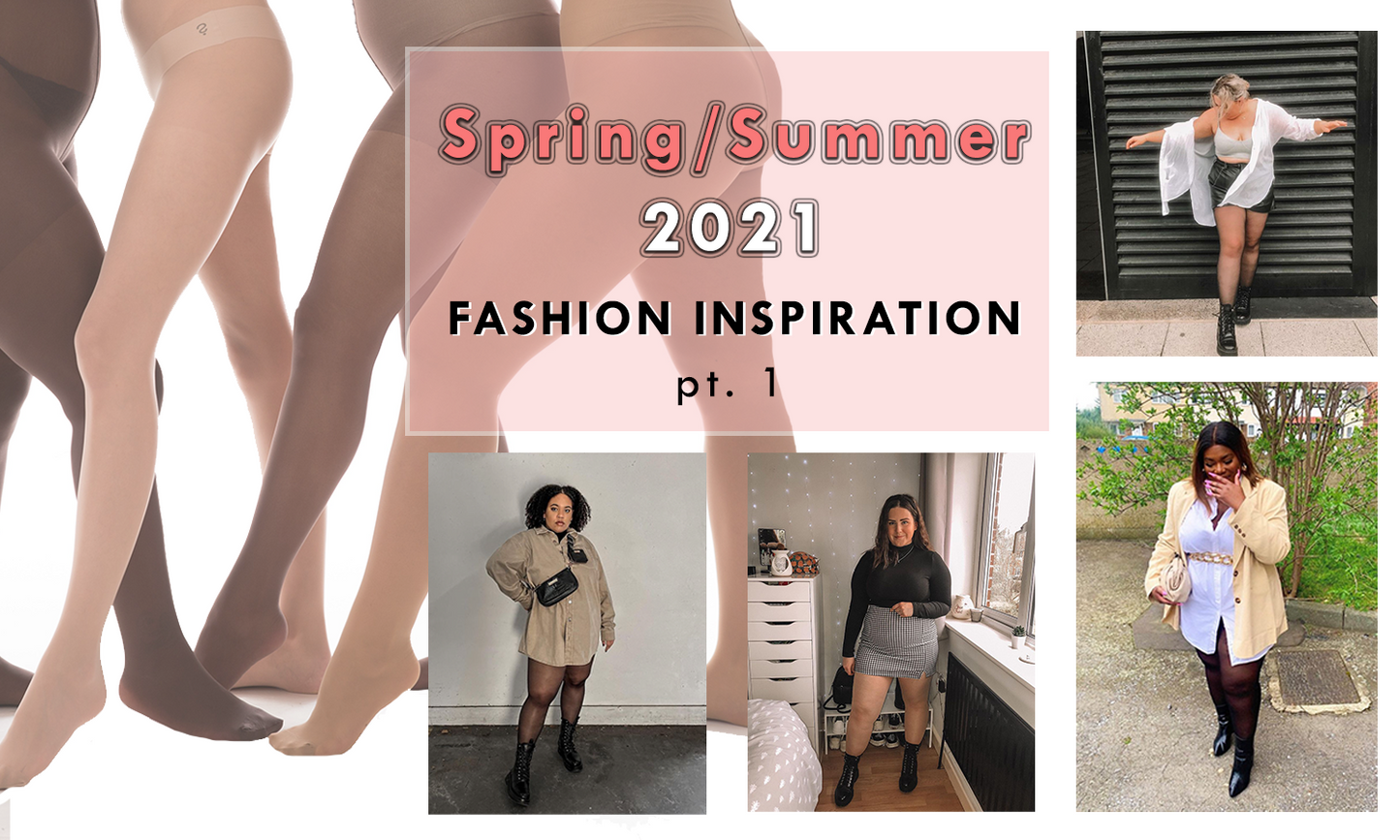 The past year has been a whirlwind of emotions, but the thought of lockdown coming to an end is what everyone's been waiting to hear. BUT… have you got your outfits ready?
Don't worry, we're here to help inspire your Spring outfits ready for the re-opening of socialising!
With Spring arriving, we can see the weathers improving (slowly but surely)!
But remember, a layer on the legs is a must to keep yourself warm in your legs-out outfits. Our 30 deniers are a great way of still showing your figure, but the additional smoothing sheer material adds a stylish tint to the vibe you're going for. Pair the sheers with a flared or fitted skirt to display a sexy yet fashionable look.
We have 4 different shades of sheer available; Tan, Nude, Black & Brown.
Our Tan sheers are perfect for adding a sun-kissed look to your legs, whereas the nude helps create a flattering smoothing look. A fabulous pairing with these beauties would be with a short cut summer dress or long airy skirt.
The Brown and Black are subtle yet stylish, a lot can be added to an outfit with these sheers. Try wearing with tight fitting shorts to show off the 'legs for days' look you're giving… or skirts for a smart and styled up look, this also works well for the office!
We hope this has inspired you for your sheer Spring/Summer looks…
Don't forget to tag us in your Better Tights outfits! We'd love to see how you style 'em up <3
Check back soon for part 2 of the Spring/Summer outfit inspo!
Love,
Team Better x