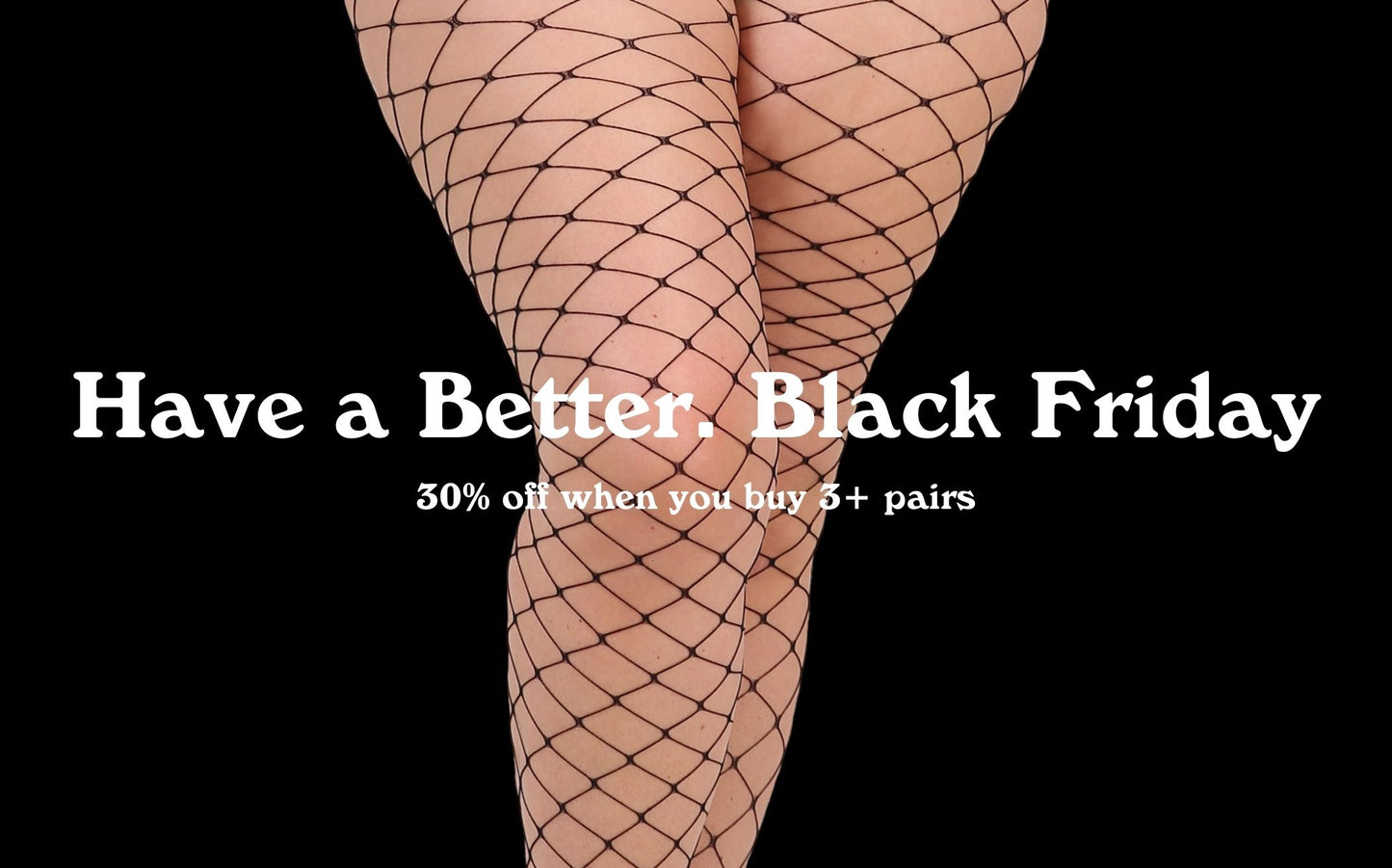 It's that time of year again and instead of just the one day, we're coming at you with a whole WEEK of discounts, because we're Better.
Starting from RIGHT NOW, you can shop any 3 pairs of our tights and receive a huge 30% discount!
Whether you're looking to elevate your style with some fishnets, want a coloured pair of opaques for festive fun, or perhaps simple classic black tights are your vibe, you can stock up on your favourites at an amazing price when you shop Better tights this week! The offer is available across our entire product range and includes our exciting new recycled and 50 denier collections, too!
With the discount automatically applied at the checkout, it couldn't be easier to snap up this offer and grab some Better tights for all your winter needs!
Unlock your Better Black Friday
Want some inspiration before you shop?! Give us a follow on Instagram!
To be the first to hear about amazing discounts (like this one!)
then don't forget to subscribe to our newsletter below.